Note: This article is intended for customers who have not yet migrated to the Alert Logic® Incident Console released in October 2018. For information on subscribing to notifications using the Incident Console, refer to the Incident Notification Management knowledge base article. 
You are able to edit recipients for Alert Logic ActiveWatch™ email notifications within the Alert Logic console. To edit recipients for these notifications, select Configuration > Notifications > Policies in the Alert Logic console. Locate the Incident Notifications policy in the list, click the drop-down icon to the right of the policy, and click View/Edit.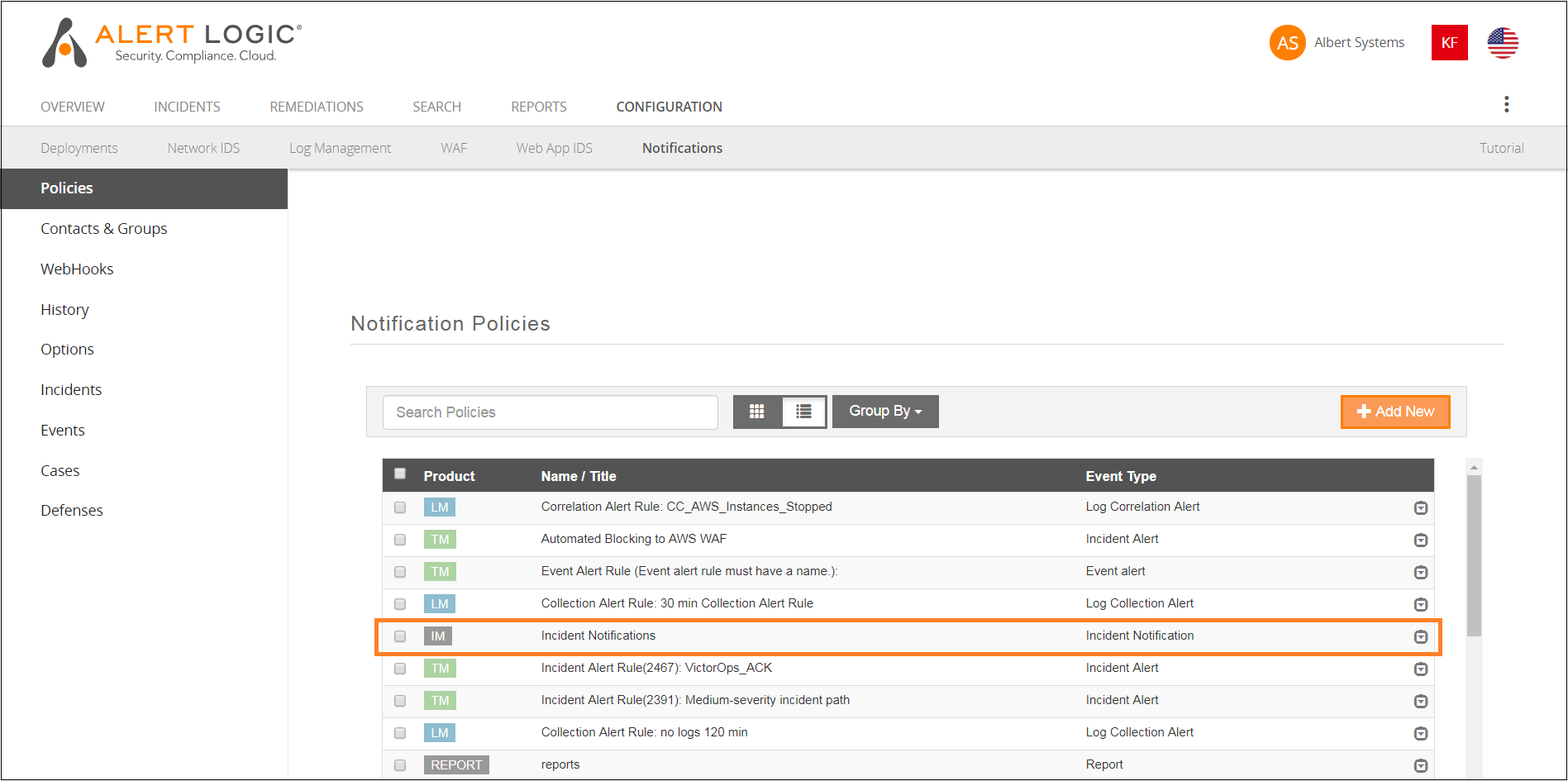 In the window that displays, you can add and remove recipients in the Alert Recipients field.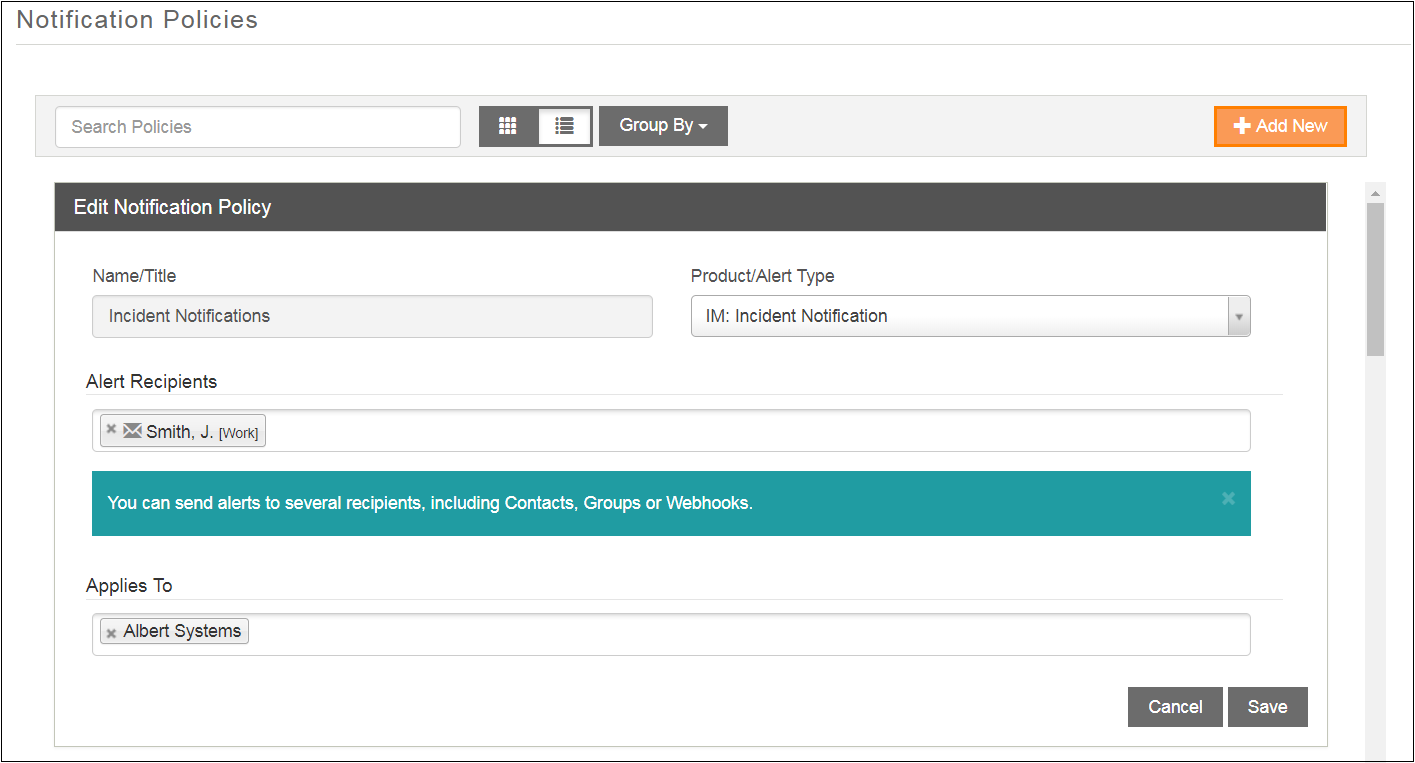 Note: To add someone as a recipient for any notification, they must first be added as a contact on the Contacts & Groups page (Configuration > Notifications > Contacts & Groups). If a user or contact is no longer with your company, you can create a ticket in the Alert Logic Support Center to request that the contact be removed from the system.