Description
The Alert Logic® Security Content Center is a section in the Alert Logic console that shows all of the recent security content updates and advisories.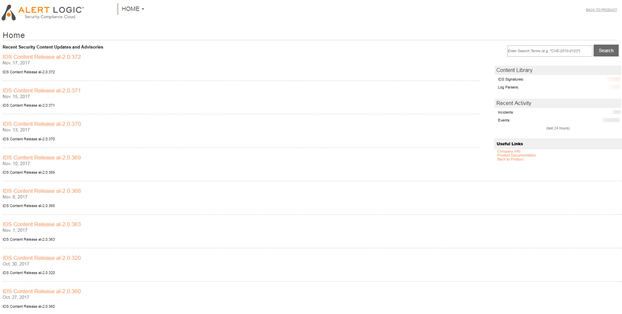 You can click on IDS signatures to get a searchable map of all signatures that our threat appliances check for. Additionally, if you click on the number next to Log Parsers, it provides a searchable list of all parsed logs.
Solution
In the Alert Logic console, navigate to the top-right of the home page and click your name.


From the drop-down list, click Security Content Center and then choose one of the following:
Under Recent Security Content Updates and Advisories, click on the IDS content release that you want to view.
Under Content Library, click the orange number next to the IDS signatures or log parsers that you want to view.