The following procedure will help you integrate Alert Logic® MDR entitlements with PowerBI. This report covers vulnerabilities, incidents, schedules, and appliances and agents. Additionally, the steps below will only need to be completed when the user first downloads and uses the PowerBI report.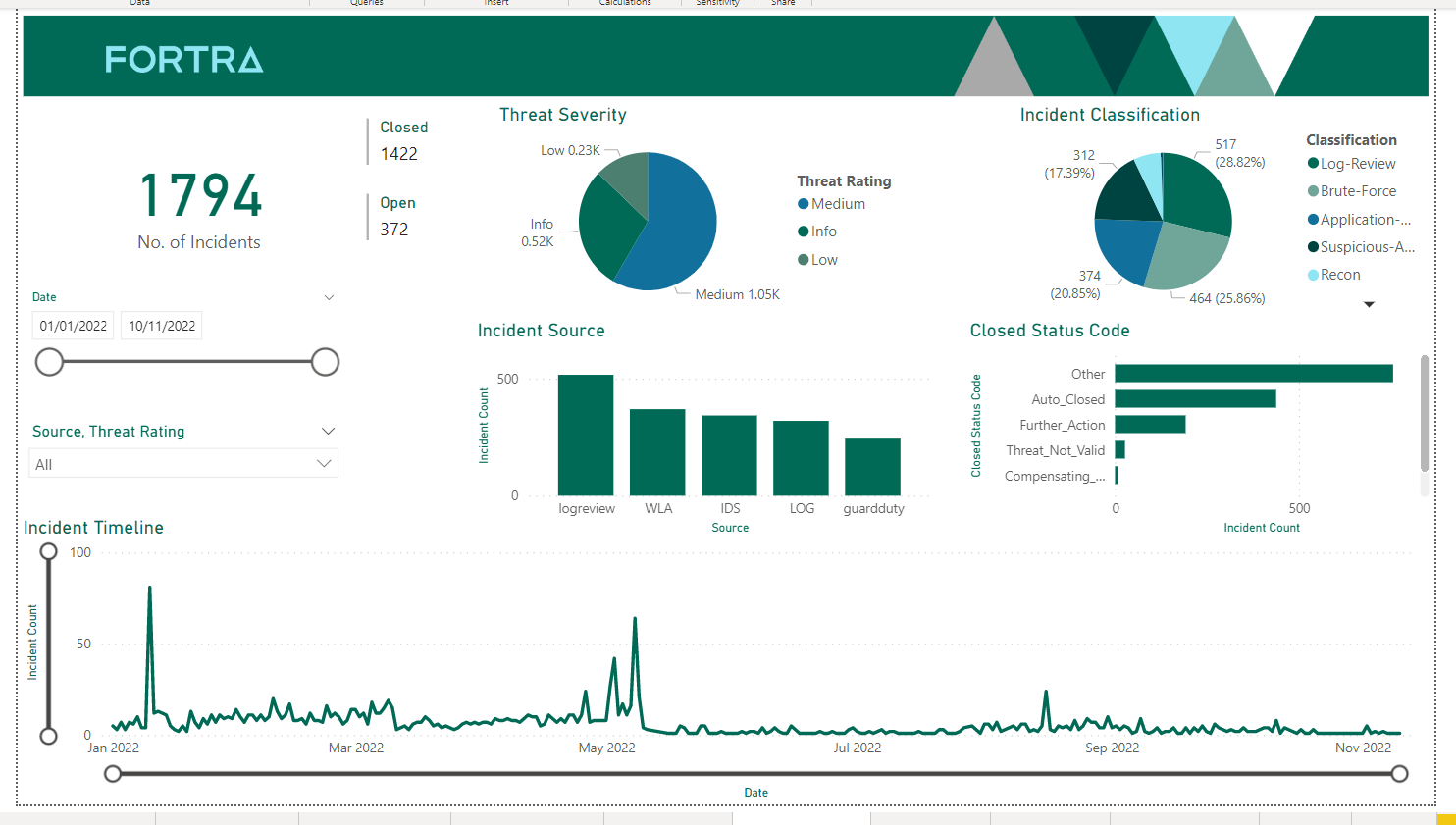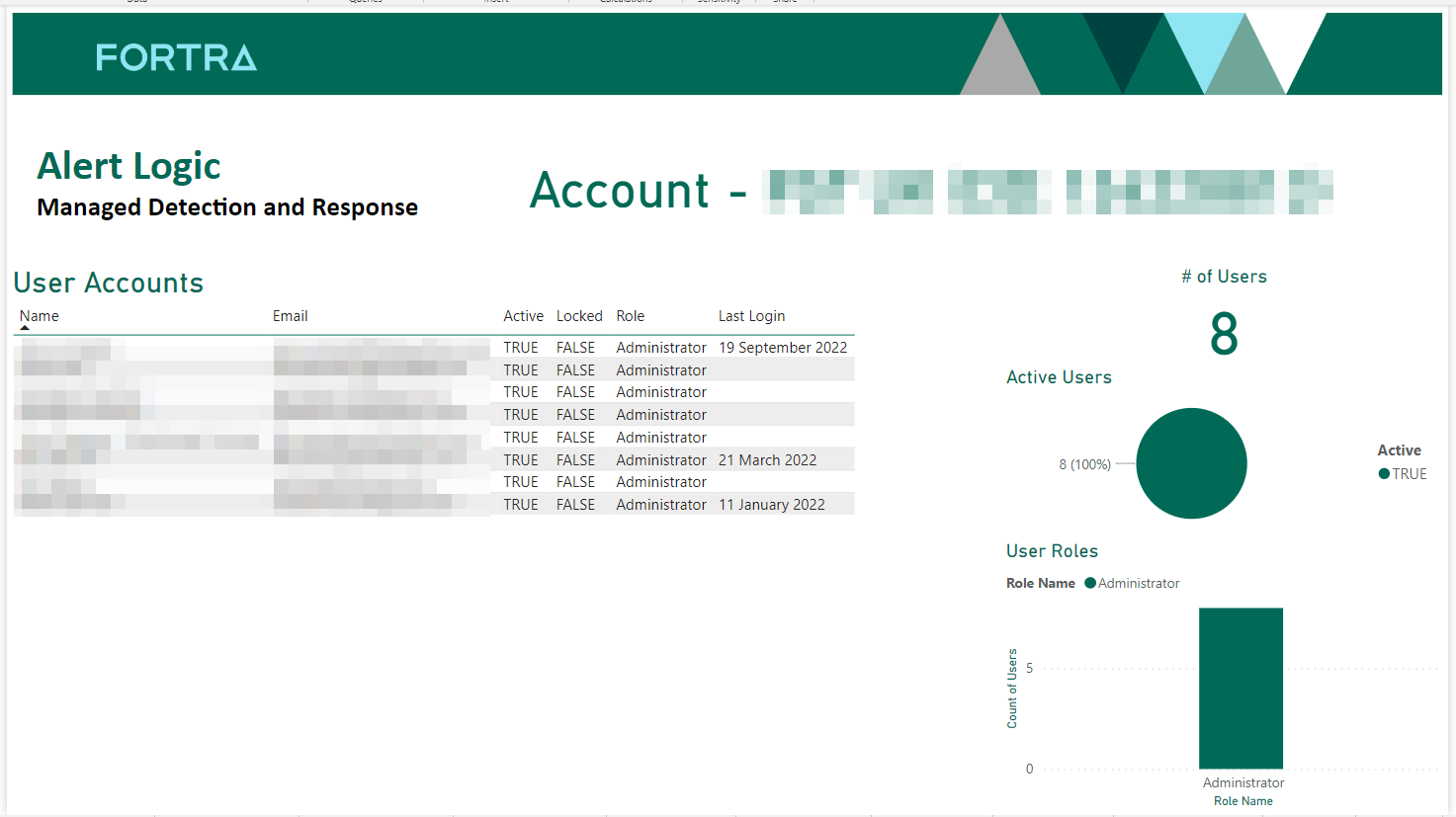 Note: This article is intended for customers with MDR entitlements only. For customers with legacy entitlements, refer to the following article.
Download the Report
Alert Logic MDR customers must first download the PowerBI report. In order to download the PowerBI report, click here.
Note: Ensure the PowerBI file is saved to your computer and not just opened directly from the link.
Generate an API/Access Key
To use the PowerBI report, you will be required to create an API/Access Key for your UI login. Below are the steps on how you can set this up:
Log in to the Alert Logic console.


Click the main menu icon () at the top left of the screen.


Under Manage, click Users.


Find your account and click View, then click Access Keys.


Click Generate New Key and make a copy of your Access Key ID and Secret Key (you will need to click Show to view your Secret Key). You can also download these as file.


Set Up the PowerBI Report
Open up the supplied PowerBI report.


Go to File > Options and Settings > Options > Privacy, then select Always ignore Privacy Level Settings, and then click OK.




From the Ribbon at the top, select Home > Manage Parameters > Edit Parameters.




If the window below pops up, click Cancel.




On the Edit Parameters window, enter your Access Key ID and Secret Key from the Generate API/Access Key section above, and change the CID to be the ID of your Alert Logic Account, and then click OK.




Select Apply Changes in the yellow ribbon that appears across the top.




The following window may appear three or four times; click Connect each time.




If successful, you should start to see data being loaded into the report.




Once completed, click File > Save to save the report, which will keep your Access Key and Secret Key. Going forward, all you will need to do is hit Refresh when opening the report to load in the most recent data (or update any of the date parameters).
Note: Alert Logic provides this template as a starting point for integration, but it is subject to change at any time.