The Erebus Linux variant is a server-side ransomware that targets hosted web servers. This variant has a hardcoded configuration visible in the binary strings that targets files that reside in the /var/www directory, specifically looking for MySQL ibdata files.
Exploitation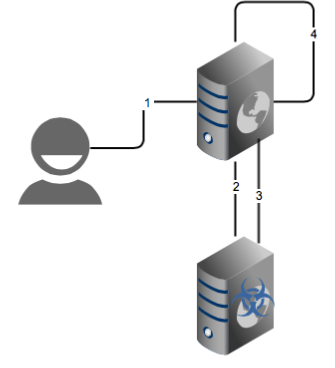 Stages
Server gets malware implanted through unknown vector.
Malware calls out to CNC server.
CNC responds and data is exchanged.
Malware executes file encryption.
Prerequisites
The malware must become resident on the victim system through another vector.
Alert Logic Coverage
Alert Logic® has evaluated its customer base for exposure to the exploit and has developed signatures for mitigating the threat depending on the security service in place.
The Network-Based Intrusion Detection System (IDS) has been updated with the new signatures for this exploit when detected via Alert Logic Threat Manager™. If this signature is detected, an incident is generated in the Alert Logic console.
Recommendations for Mitigation
Upon discovery of this malware, customers are advised to perform the following actions:
Check for files with unusual or malware specific extensions.
Restore the host from a backup or reinstall a fresh OS and application.
Ensure any exploitation vectors are removed from the host.