The Respond group, found within the navigation menu (

), houses the following pages:
Incidents
An incident is a series of events that have been identified by Alert Logic® analysts in our Security Operations Center as potentially worrisome and that may require your attention. You should take action to close all open incidents to maintain secure environments.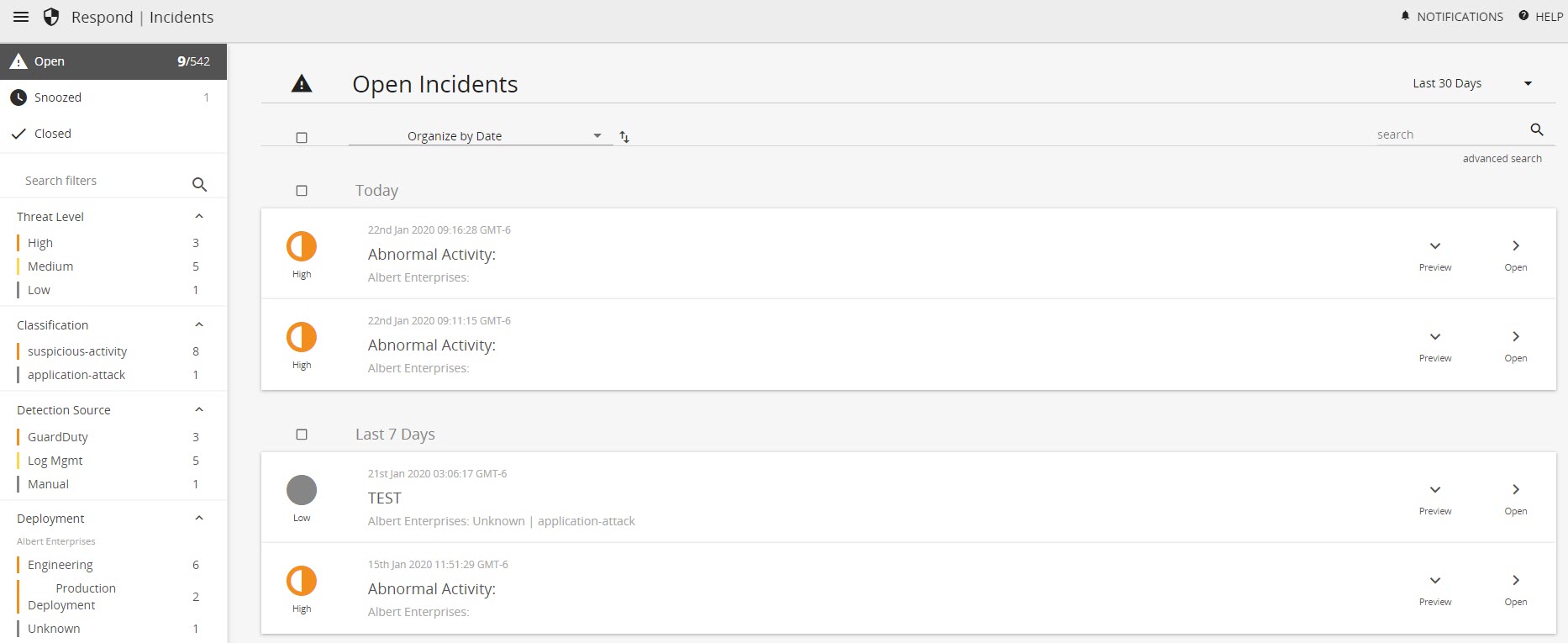 The Incidents page houses every incident identified within your environment by name and with detailed information. For more information on the Incidents page, see the Alert Logic Console Incident Features knowledge base article.
Exposures
Exposures are potential vulnerabilities detected in your environment. Manage your exposures by utilizing their corresponding remediations, which are also available on this page.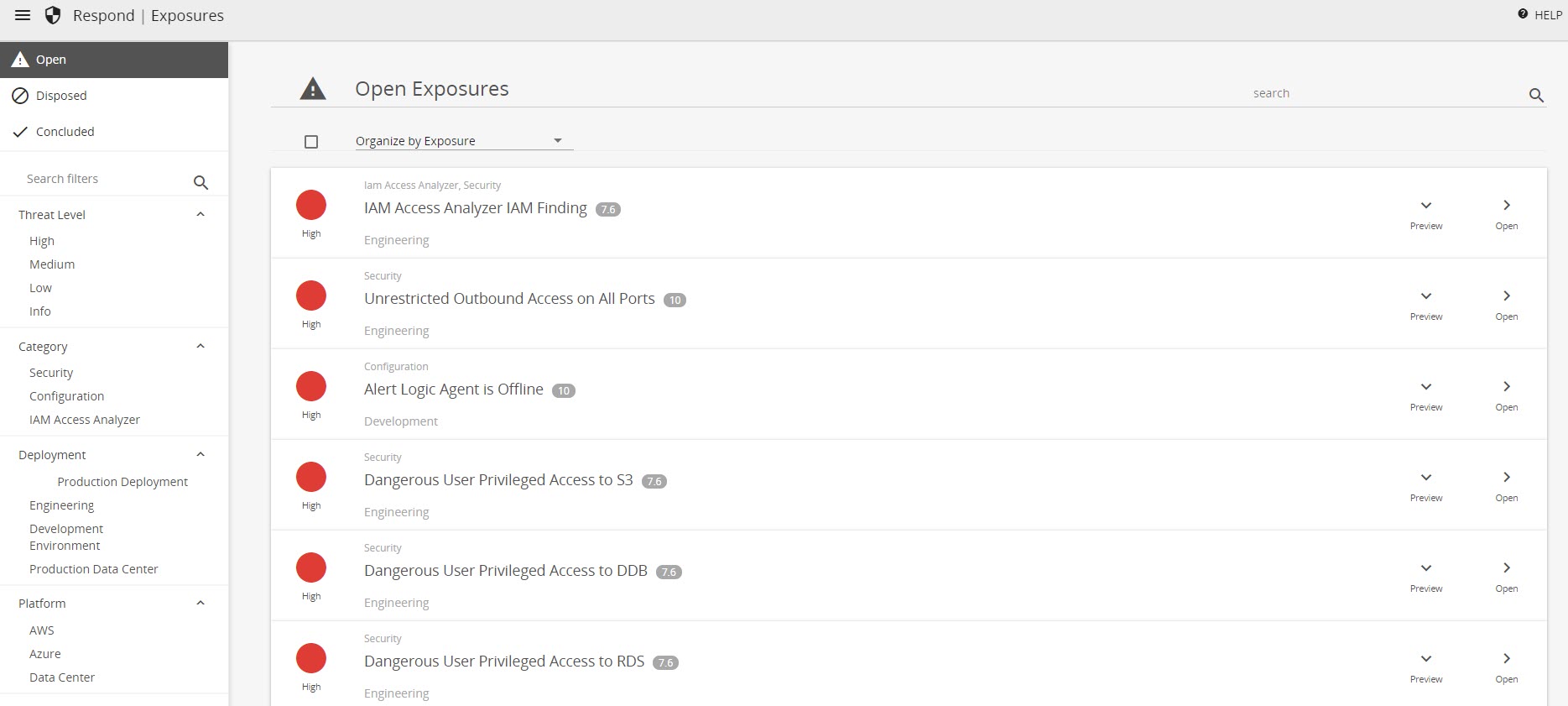 The Exposures page houses both exposures and remediations, as well as full details on specific exposures or remediations. Switch between viewing exposures or remediations with the Organize by... drop-down menu. The left sidebar allows you to apply filters to the list of exposures or remediations.
Health
Manage the health of your networks, appliances, and agents, as well as your health notifications.

The Network and Appliance and Agents tabs identify whether your networks, appliances, and agents are healthy or not. You can filter via the left-hand side options, including status, platform, protection level, and deployment. As you choose filters, more may appear to continue narrowing your networks, appliances, and agents.
The Health Notifications tab provides an overview of the health notifications you have configured for your accounts and the accounts you manage. Administrators can configure notifications from this page, as well.