The Validate group, found within the navigation menu (

), houses the following pages:
Reports
The Reports page provides access to data related to exposures and incidents that Alert Logic has found within your deployments. Here, you can also view data related to your product usage. The following reporting groups, housing several interactive reports, are available to you:
The Downloads tab allows you to view and download any reports generated by a schedule that you set.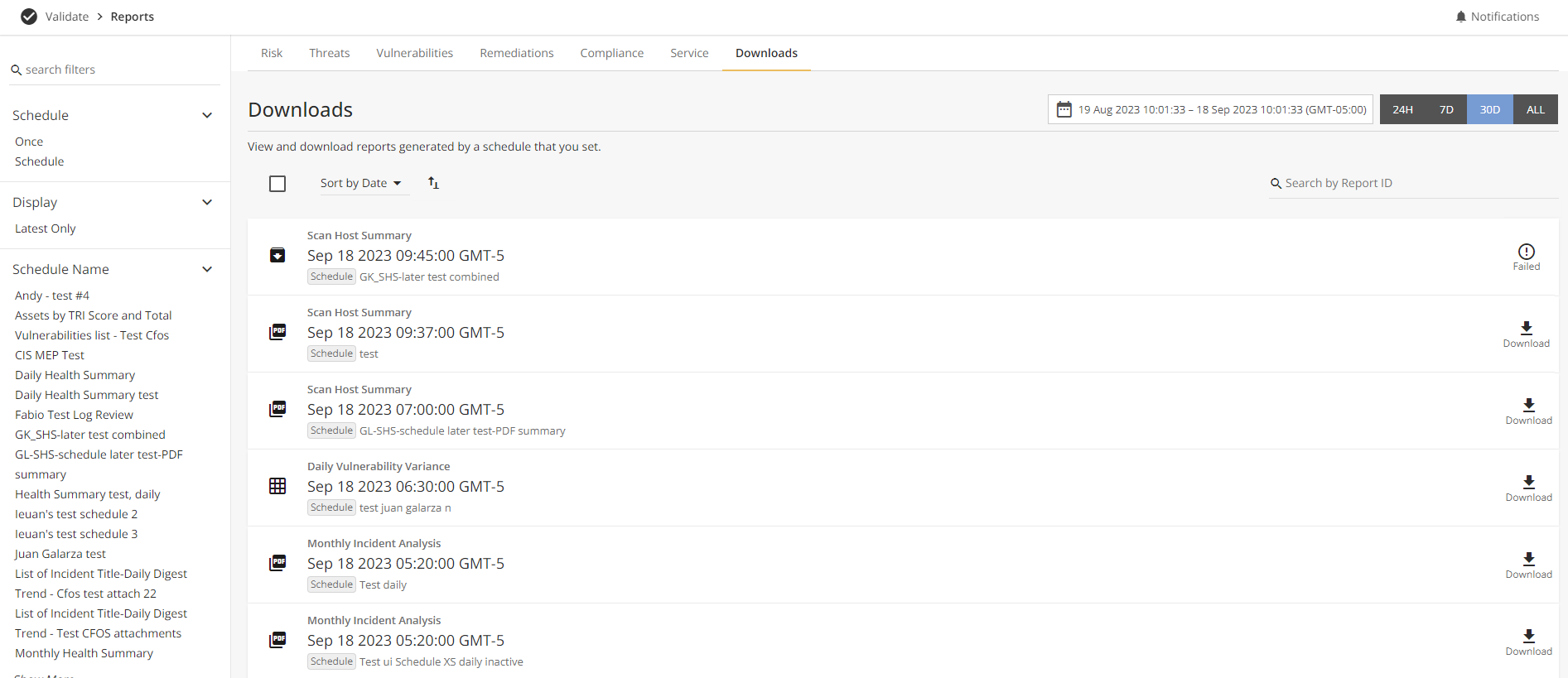 PCI Scan Disputes
A PCI scan may report findings that you want to dispute. Reasons you may want to dispute PCI scan findings include:
A scan identifies a false positive vulnerability
A vulnerability has a disputed CVSS Base score
A vulnerability cannot be addressed in your environment, but there is a compensating control in place
Exceptions exist in the report
In these, and similar, situations, you can file a dispute (via

> Configure > PCI Scanning > PCI Compliance > Latest Top 25 list > failed scan in question > Dispute Results) that will appear on the PCI Scan Dispute page. This page allows you to view and manage your pending, under review, and complete PCI scan disputes.