The Manage group, find within the navigation menu (

), houses the following pages:
Integrations
The Integrations page links directly to the Alert Logic Cloud Insight Integrations documentation, which includes integration details and source code and API documentation and installation details.

Users
The Users page houses a list of all users within your account, the ability to turn multi-factor authentication on or off, and the ability for administrators to add new users to the account.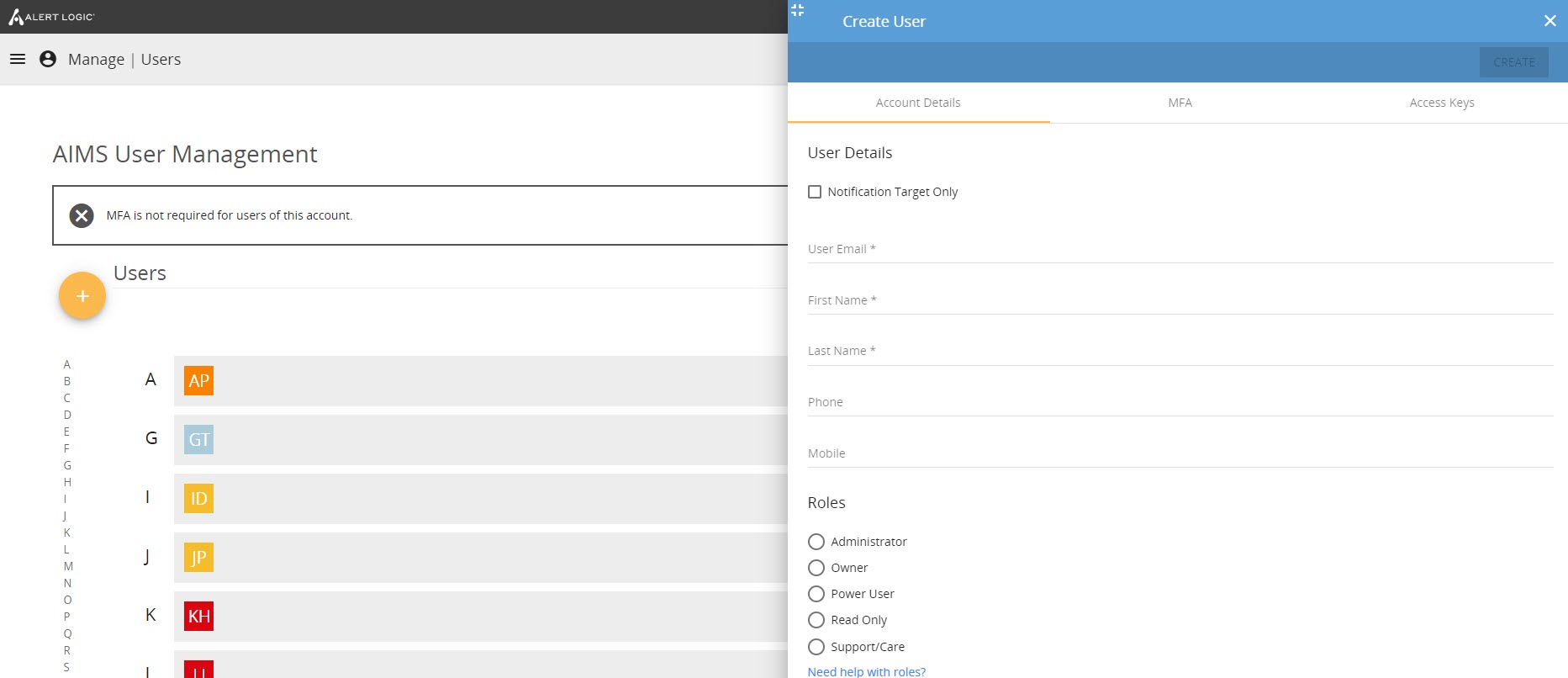 Learn more about managing users with the following resources:
Notifications
The Notifications page allows you to manage your incident notification subscriptions and, if you are an administrator, manage the subscriptions of other users on your account.

Learn more about notifications management with our Notifications documentation.
Service Status
The Service Status page links directly to the Alert Logic Status page, which you can utilize to monitor the status of your products. View information about overall system health and product outages.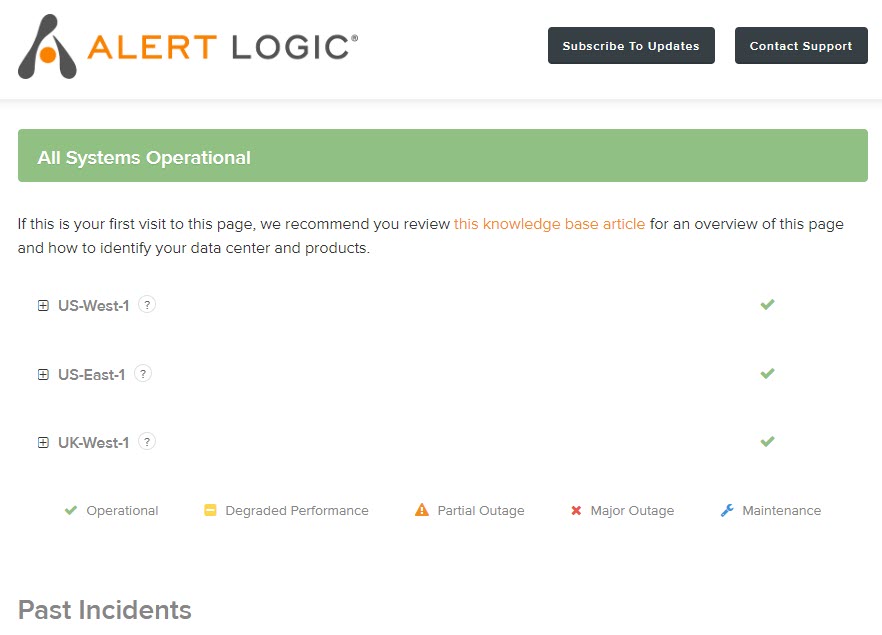 From the Status page, you can -
View the status, such as Operational or Partial outage, of each Alert Logic product
Find real-time updates of incidents in progress
Subscribe to receive notifications when the status of a product changes
Learn more about the Status page with the About the Alert Logic Status Page knowledge base article.