The Alert Logic Documentation site has been redesigned to make it easier for customers to navigate through the documentation. This site provides customers with Get Started guides, deployment steps, details on navigating through and using the Alert Logic console, and more. Previously, you could navigate this documentation using menus on the top of the screen. Now, the documentation menus display in a left navigation panel, making it easier to navigate through the menus from anywhere on the screen and at any screen size.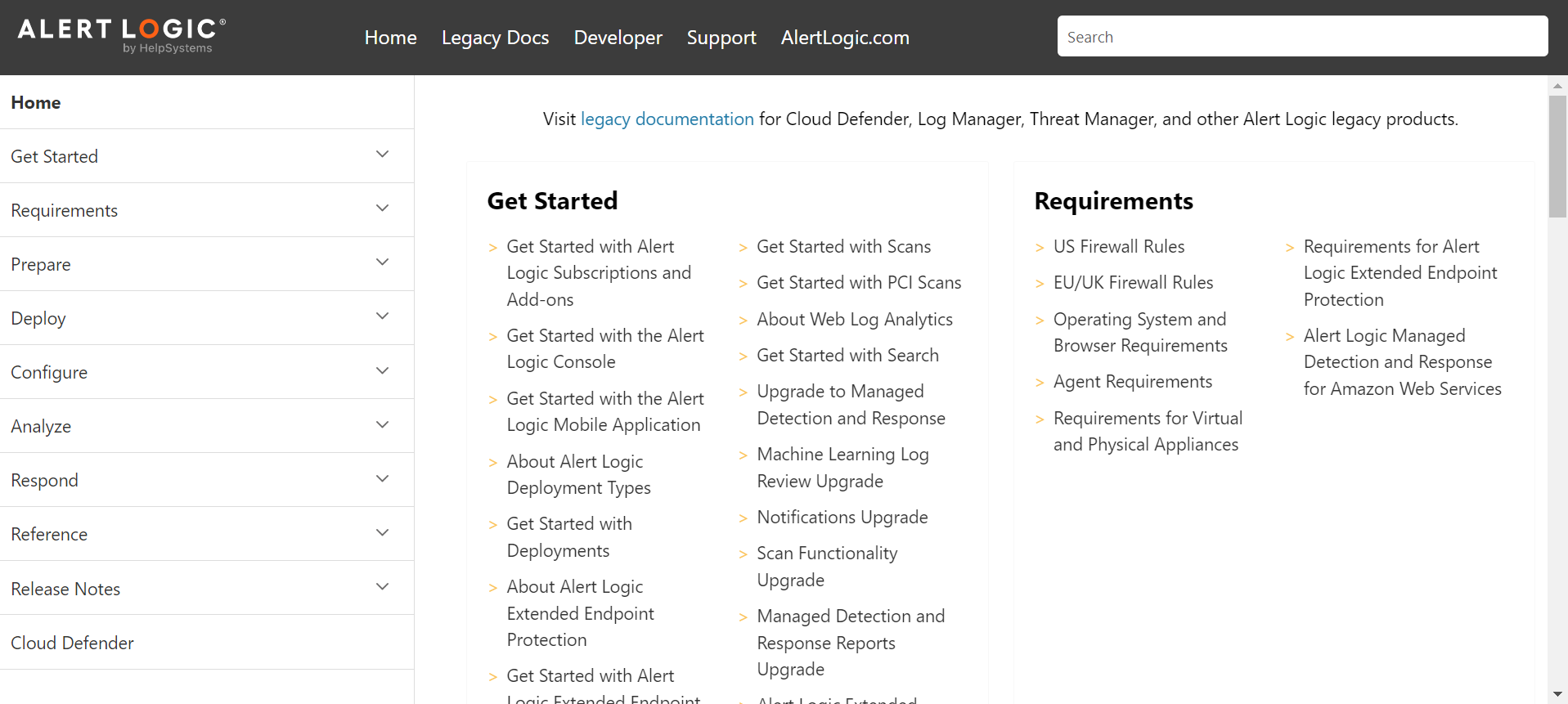 Additionally, the main screen has been reorganized to provide access to more content with less scrolling. Updates have also been made to the mobile version of the Documentation site, providing easier navigation when reviewing Alert Logic documentation on your device.
With these updates, all the helpful product guides you are familiar with are available in a more user-friendly format, helping you browse content more easily.